White Oak is one of the most sought-after wood species across the globe. There has always been an upward trend in its demand, especially from parts of Europe. However, the domestic demand for white oak has also surged in recent years.
The following image shows the basic differences between different white-oak cuts that the market offers.
• White oak is one of the most preferred woods in terms of adding aesthetics to living spaces. However, it is known to be 'photosensitive' causing it to turn yellow eventually due to the effect of ultraviolet radiations. But on the positive side, they are easy to maintain and can be kept away from yellowing by basic maintenance activities. Bleaching is an excellent way to restore stained white oak to its original form. The treatment not only produces brilliant results but also helps in adding dreamy colors and contrasts.
• Around a decade ago, the demand for its quarter cut was surpassing the demand for rift-cut but today, it is just the opposite.
• Today, Invariably the end consumer is preferring rift cut for its consistent, modern and elegant design look.
What is kiln drying and is it a current challenge for White Oak:
In simple words, Kiln drying is a process to bring down the moisture content of green lumber to make it workable. A kiln is like an oven where one can control the levels of temperature, humidity, and steam for a set period allowing it to achieve the desired moisture content.
Though we can't consider this process a current hindrance because the methods have essentially remained the same for years. White Oak trees are known for their slow growth followed by a long kiln drying process and it has hardly made an impact in the present situation.
Nevertheless, the point that we are going to make next, may not seem to be impacting now but can be detrimental in a long run.
American white oak supplies could begin to significantly dwindle over the next decade. The worry is that, despite currently growing in over 100 million acres of forest, American white oak trees aren't regenerating quickly enough to keep up with demand.
The good part is that the problem has been detected and the initiatives are in progress. 
Key Reasons impacting White Oak :
The global pandemic has caused a massive economic decline impacting and shutting down multiple industries parallelly. Let us find out, how specifically it has affected white oak's wood supply and the subsequent challenges faced by the end consumer.
1. Labor Shortage
2. Demand and Supply Equilibrium
1. Labor Shortage –
With the start of the coronavirus outbreak followed by subsequent lockdowns, the supply chain suffered the most. In no time, there was a labor shortage which still happens to be a big challenge in the industry.
As a result, the number of loggers became scarce in the supply chain and caused a low log supply, subsequently bringing the saw mills' production down directly affecting the end customer.
2. Demand and Supply Equilibrium-

White Oak is constantly in demand, not only from domestic customers but also globally.
White Oak is constantly in demand, not only from domestic customers but also globally.
Besides the sawn white oak, there is also an increase in demand for its 'logs' and this has now become a very strong market where people are buying logs and sawing them locally.
Other than this, container shortage is a byproduct of the pandemic and has impacted the economy at multiple levels including the movement of freight across the continents.
This has resulted in reduced cashflows and liquidity making millers skeptical about sawing the species (including white oak) that can't be easily shipped.
Lets talk about white oak PRICE :
Today, its price is 55% higher than what it was today around the same time last year. 
Its price hiked to 40%, 6 months ago and then continued to rise with the new variant (Omicron) making headlines. it may further increase in the coming months.
At Brenlo, we have always tried to obtain our white oak in 'lots' or large quantity orders to keep a consistent color and grade.
We aren't purchasing small lots from multiple suppliers to avoid inconsistency.
We are staying ahead of demand and procuring flat cut, quarter cut, and rift cut to meet demand and fill orders.
At our manufacturing, we are investing in our people and technology to modernize the processes.
Don't forget to leave your comments and feedback.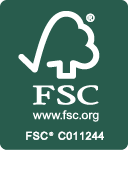 Copyright © 2021 Brenlo Ltd.