7 Wall Panel Trends to Add Character to Your Space
Panels are a great way to add texture, dimension, and visual interest to any space. There are many different styles and sizes of panels out there, so finding the right panel type for your project can be tricky.
After installing the panels, you'll want to finish off the wall with paint, wallpaper, or something similar. Wallpaper is a popular choice for adding color and pattern to walls, while paint is a good alternative if you prefer a cleaner look. Whatever you choose, make sure it complements the rest of the room's design.
Wall Paneling, not only make your living spaces more charming, but they have other benefits too.
You might want to add some shelving to your home office, but you can use wall panels to create additional storage space. If you've got a spare room, you could put some panels in there to store books, board games and more.
Wall panels are a great way to give your home a fresh feel. They're particularly effective in living rooms, where they can be used to create a stylish feature wall. Wall Panels are a great way to give an enhancing spacious look within the existing boundaries. This definitely is a guaranteed way to prompt interest in the added details.
Artwork is beautiful, but it's also vulnerable. Wall panels provide a protective barrier, helping to protect your artworks from harm.
Paneling is a type of wall covering applied directly to drywall or plasterboard. The panels are designed to fit over existing surfaces and provide a smooth surface for painting. It comes in various styles and finishes, from plain white to decorative patterns.
Such experimentation allows mixing up the art with an aligned wall flow. It adds to the element of surprise and is sure to become a talking point in any living space.
Staircases have become the most sort after opportunity to create an aesthetically pleasing unique space.
Staircase paneling not only adds to the character but also brings an architectural look to the hallway that connects the whole house. 
The trending fluted wall paneling gives a 3D feel with moody hues with natural wood tones. So, if one wants to add depth and natural texture, staircases can be an opportunity that can curate an amazing feel-good factor that you are chasing for.
This 'work-in-progress' staircase wall paneling is curated using inspire Series by Brenlo.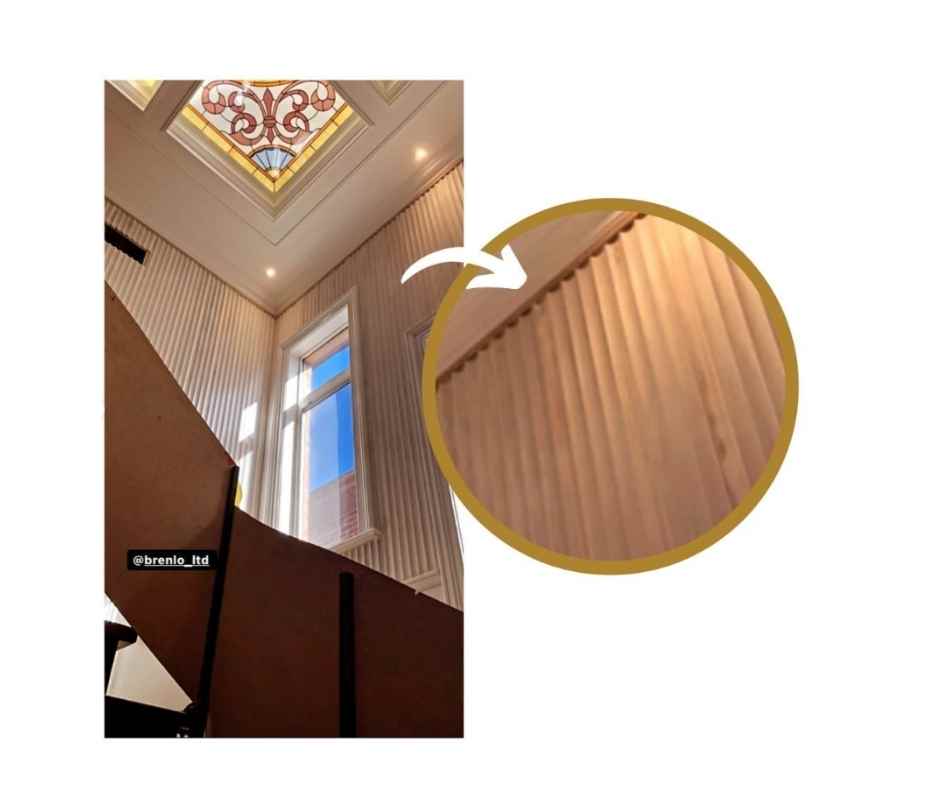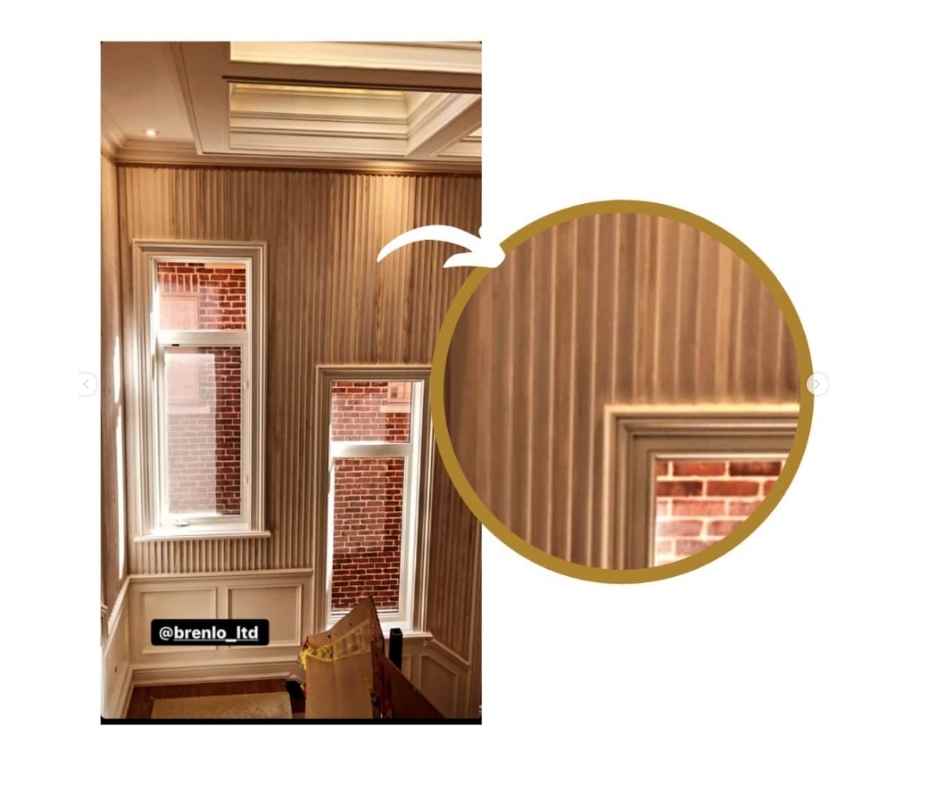 Fireplaces are no more confined to just premium and luxury spaces. They are now more popular than ever. a great addition to any home. They not only warm up a room but also have the ability to transform the space by adding distinct character and style.  One can create a custom fabricated look around the fireplace to ensure an authentic and elegant visual effect. Watch out for the inclusive architectural elements that can be fused together and add to ultimate warmth and comfort. 
Don't forget to prioritize and focus on the right color tones that go well with the entire space and add to the unique accent that one is looking for.
Feature walls can not go wrong. Period. With the potential to immediately uplift the vibes and personality of the whole space, the Featured wall is going to stay a long-term trend across the globe.
Whether you are looking for a renovation to flip the property or you are curating your own dream house, a featured wall is the way to go! Typically, this wall stands out and grabs attention. However, you can choose to blend colors, textures, and tones and still create the impact that you are seeking.
Undoubtedly, the trending wall paneling can transform a boring space into an exciting one.
Wainscoting is increasingly becoming popular in contemporary living spaces. Besides, Adding texture and architectural elements to your space, Wainscoting offers other benefits too.
Here are some of them:
Aesthetics – Wainscoting adds style and beauty to any room. You can choose from different colors and patterns to match your decor.


 Durability – Wainscoting is made out of solid hardwood boards. These boards are extremely durable and won't warp or rot.


Easy Installation – Installing wainscoting is relatively simple. All you need is a hammer, nails, screws, and paint.


Low Maintenance – Wainscoting doesn't require much maintenance. Just wipe down the surface periodically with a damp cloth.


Versatile – Wainscoting can be used in almost any room in your house. You can use it in the bathroom, kitchen, bedroom, dining room, laundry room, etc.


Cost Effective – Wainscoting comes at a low cost compared to other types of flooring. You can get it at a discount if you buy it in bulk.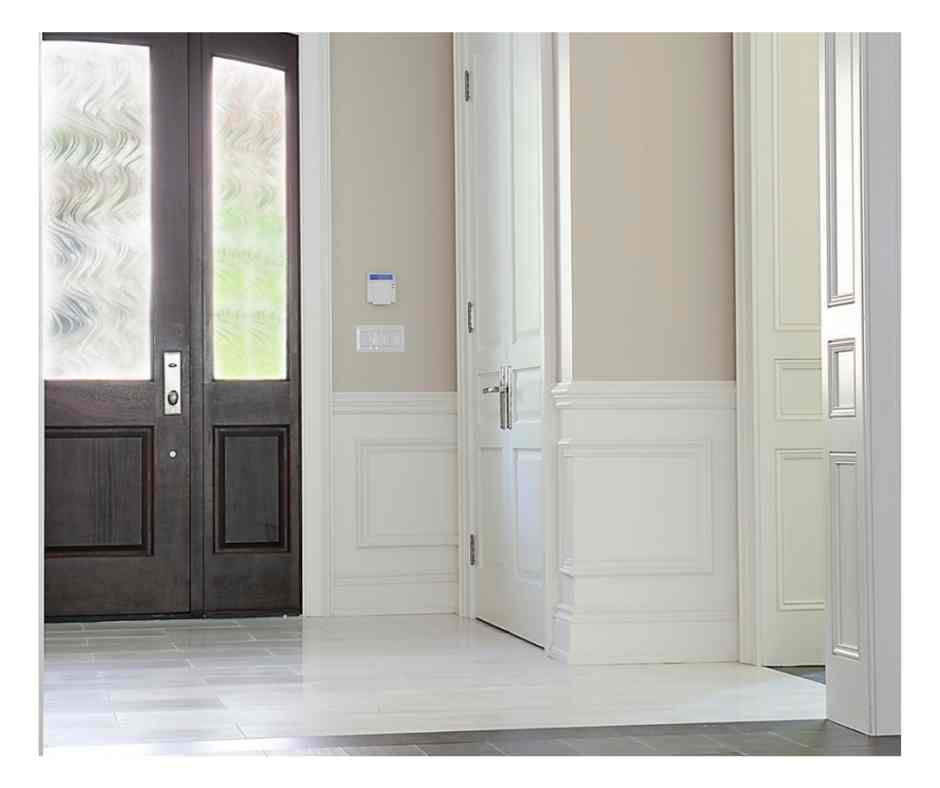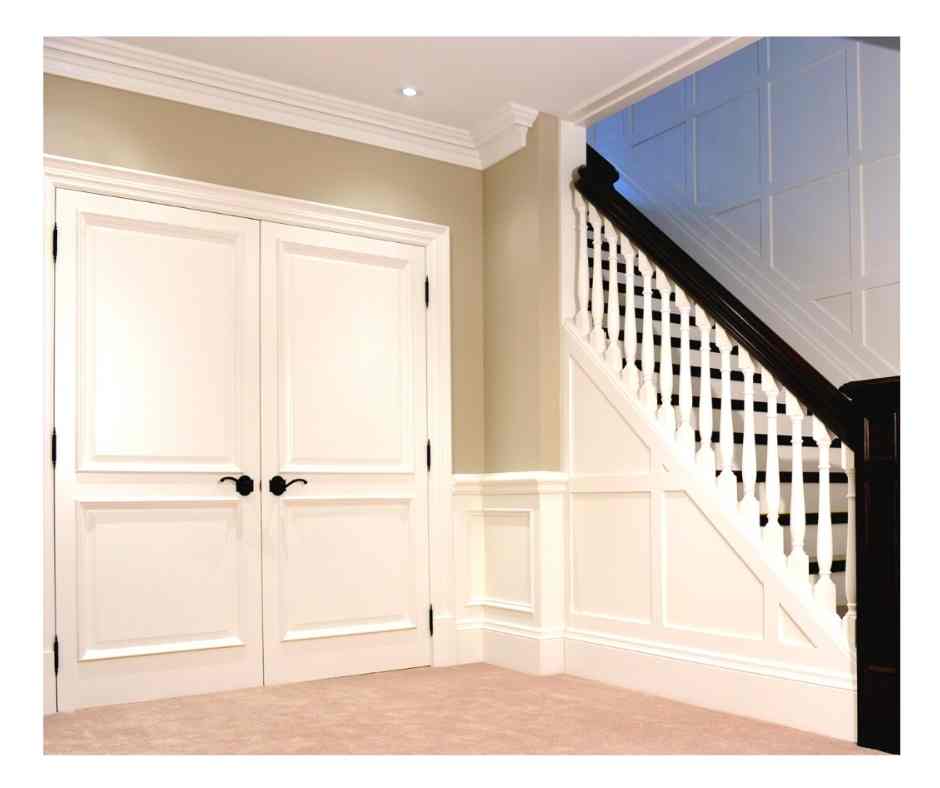 Brenlo has been a leading supplier of Door, trim, and mouldings for the last three decades. With its own manufacturing capabilities, Brenlo is able to deliver beyond expectations. Here is the full catalogue of a list of product offerings.
Below is the most trending Inspire Series launched by Brenlo. Click on the pictures to view CAD drawings and visit our project gallery for some inspiration.
Please leave your thoughts and comments in the comment section below.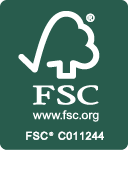 Copyright © 2021 Brenlo Ltd.