INDUSTRY UPDATES - PLYWOOD Supply, Price and Impact
What are the primary channels of Plywood?
A growing market appetite from the DIYers and home renovators segment has contributed to disrupting the demand-supply equilibrium. To understand the overall situation, we need to be aware of the global supply chain, limits on labor, rising raw material costs, limited supply of said materials, unprecedented congestion at the ports; all under the umbrella of inflation.
Let us begin by understanding the role of housing, that impacted the primary channels of Plywood :
Distribution
OEMs (O

r

iginal Equipment Manufacturers)
Retail
All these primary channels reacted differently to economic shutdowns due to Covid-19.
The demand for Plywood quickly surged because of the growing DIYers segment.
Resulted Situation – Demand continued to rise while production was still shut down and impacted.
Subsequently, because of quick stock-outs, people started looking for priced alternatives.
The following image shows an increase in the number of DIYers over the past year.
Core Reason : Massive Shutdown in production but an unexpected recovery of residential construction.
Who suffered the most : OEMs and Distributors
This following graph depicts an incessant rise in single-unit housing. This is also an opportunity for the industry players.
Growth Projection of Hardwood Plywood
The projection says 10+% YoY growth for domestic decorative hardwood plywood in 2021, with moderate and slight growth in 2022 and 2023, respectively.
(Source : https://www.columbiaforestproducts.com/2021/03/01/role-housing-hardwood-plywood-forecasting/)
Not only the COVID-19 pandemic has  impacted the markets but also, the massive changes happening in regards to imports of competitive products—hardwood and softwood plywood.

These product categories have also been impacted by the

"Trade War"

with China.
The projections are somewhat similar to MDF. Read here.
The following table compares the total volume of hardwood and softwood plywood imports decline from China with the total row volume change percentage.
2021-22 to show strong double-digit growth in single-unit housing units, driven by very low inventories, low borrowing rates, an exodus from large urban areas to suburban communities, and several other variables. 
Brenlo's Take -
What we are doing

?
We are in this together.
We are trying to match our pace in this disruptive supply and demand equilibrium. 
With our initiatives, we are keeping our customers informed about the potential price rise because of unexpected demand surge.
We are building our stock inventories to cut down lead times and support projects.
We are constantly increasing our manufacturing capabilities by hiring new skilled staff.
Check out our updated catalogue here.
Follow us on Instagram for latest products and industry updates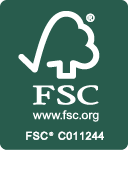 Copyright © 2021 Brenlo Ltd.